As we do each summer, Children's House has been hosting Montessori teacher training for Montessori World Educational Institute. This week was an exceptionally motivating week of Cultural Subjects. From the MWEI website: This class presents the Montessori approach to the arts, music, drama, geography, history, botany and zoology. Teachers learn active, hands-on methods for helping children to learn about how the earth is represented by the globe and maps while learning about the world's people and places and the wonders of nature.


Students made dulcimers and learned to play them, they learned to use a variety of art mediums, including paint, clay, and pastels. They did hand work; sewing, embroidery, paper cutting, bookmaking, etc. They were also given a lecture on technology and how to use it productively in a classroom setting.


Students in this class were especially fortunate this year, to have as their instructors, the board members of MWEI; Bob Blodget (retired psychology/human development professor, Cal Poly), Korey Dudley (owner director of Children's House Montessori School, Atascadero), Mary Kern (owner director of Montessori Children's School, SLO) and Sonya Lanzen-Castellanos (director of Morro Bay Montessori, a Family Partnership Charter school). These four leaders in our local Montessori community, enjoyed collaborating and sharing their expertise in various areas of the curriculum. It was an inspiring and rewarding week for all.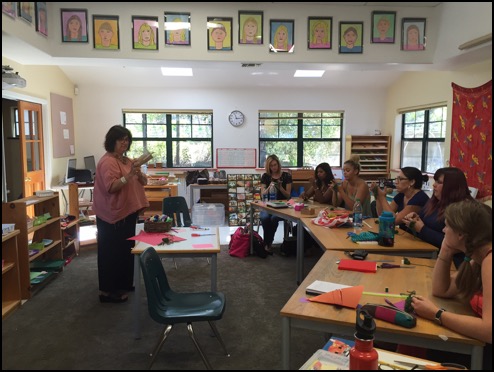 Many of you know, Korey has been working with the children all year on the ceramic pieces for the mosaic in the barn.
Summer has brought the time needed for her to actually work on getting it finished.

She spent a week or two putting all the pieces into place on boards.


The next step was to detail and clean up around all the pieces, before it could be grouted.


Grouting came next...


Korey sealed and buffed it and it is now complete! Be sure to go check it out if you are visiting the school.
It's a work of art!


We also have a beautiful new addition in the front of the school.
This year, thanks to the creative thinking of mom, Michelle Thacher, the Lower Elementary students will look at various career options. About once a month we will either take a field trip or have a visitor come to the class to engage the students with a fascinating look at a specific career.


To kick this off, we took a field trip to Studios on the Park in Paso Robles where we could look at the life of a professional artist! Joe Thomas spoke to the children about his art form, mostly focusing on portraits with chalk pastels. He talked to us about being fearless and confident. He then taught the group how to make an imaginative portrait mask combining animal and human characteristics. The students used marking pens, oil pastels and tissue paper to create their unique masks.

After lunch in the park, we divided into small groups and got to tour the studios.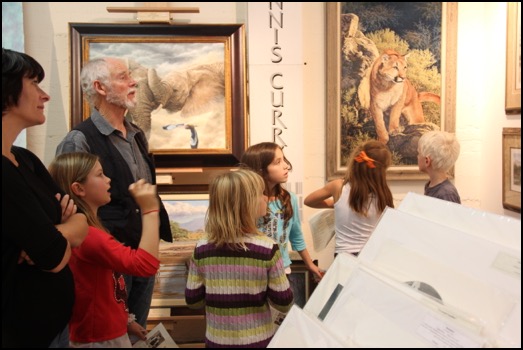 We met about nine artists who shared their passion and their individual techniques with us. This included everything from screen-printing to oils to jewelry!


It was inspiring for all of us to learn how these amazing artists spend their days doing what they love.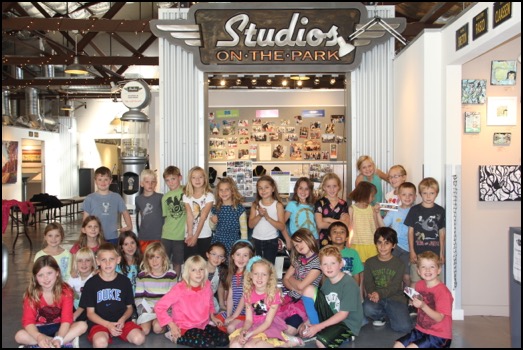 Next month, we're hoping to take a civic field trip that would include glimpses into the lives of a policeman, a firefighter and an ambulance driver.