This year, thanks to the creative thinking of mom, Michelle Thacher, the Lower Elementary students will look at various career options. About once a month we will either take a field trip or have a visitor come to the class to engage the students with a fascinating look at a specific career.


To kick this off, we took a field trip to Studios on the Park in Paso Robles where we could look at the life of a professional artist! Joe Thomas spoke to the children about his art form, mostly focusing on portraits with chalk pastels. He talked to us about being fearless and confident. He then taught the group how to make an imaginative portrait mask combining animal and human characteristics. The students used marking pens, oil pastels and tissue paper to create their unique masks.

After lunch in the park, we divided into small groups and got to tour the studios.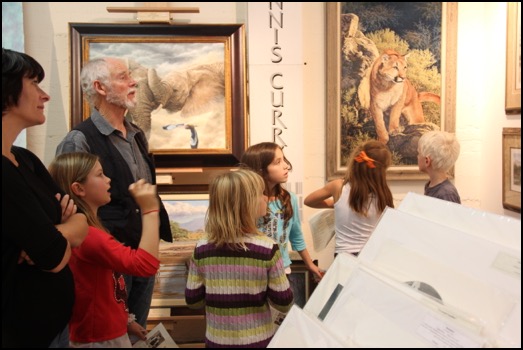 We met about nine artists who shared their passion and their individual techniques with us. This included everything from screen-printing to oils to jewelry!


It was inspiring for all of us to learn how these amazing artists spend their days doing what they love.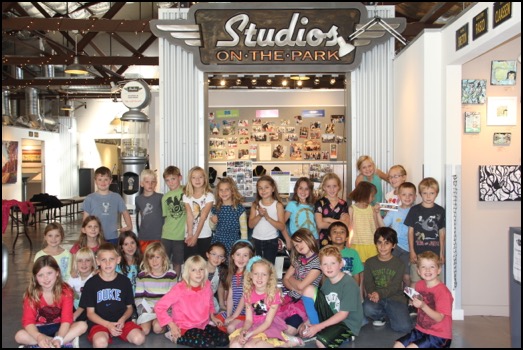 Next month, we're hoping to take a civic field trip that would include glimpses into the lives of a policeman, a firefighter and an ambulance driver.



Check out the students in levels 3 through 6 tearin' up the rug! The children spontaneously break out in song as they learn to square dance! ~Sally



We had a visit from the Drepung Gomang Monks. They are Tibetan monks touring the United States to spread the richness of their culture.


They spent a few hours with us last Wednesday, Oct. 2. They started the program out on our patio, where they talked with the children.


They explained about where they are from and what they do.


They chanted.


They talked to some of the children as they stood in line to wash their hands.


The monks split into two groups. One group went into the Lower Elementary class and showed them how to make rock paintings or "mani stones" as they are called.



The other group of monks went into the Upper Elementary classroom and showed them the process they use for making the beautiful sand mandalas.


Sand Mandala


They ended their visit back on the patio with The Yak Dance.